Board of Directors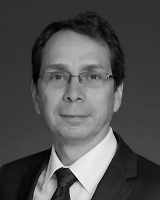 Eric Sinclair
President, TMX Market Insights
Eric Sinclair is President TMX Market Insights. Mr. Sinclair is responsible for growing the business by ensuring TMX Datalinx becomes the comprehensive, definitive source of Canadian corporate and market data.
Before joining TMX Group, Mr. Sinclair acted as Executive vice president, Global Sales for Sanchez Computer Associates Inc., where he was responsible for global sales for the wealth management division. Prior to that, he was vice president, Sales and Business Development at Reuters Ltd.
Mr. Sinclair obtained his honours in Business Administration from The Richard Ivey School of Business.